Buddha PhraSomdej Chinabunchorn B.E.2554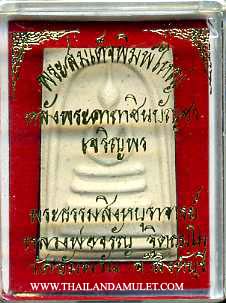 Buddha PhraSomdej is one most famous Buddha amulet from Thailand, many famous monks/temples made and bless/chanted PhraSomdej amulets. This is one good amulet consecrated by famous guru monk of Thailand.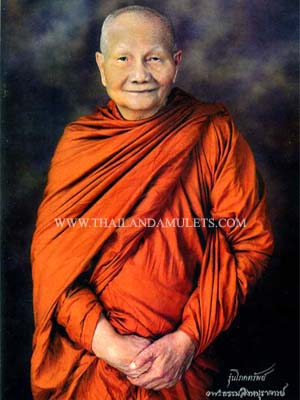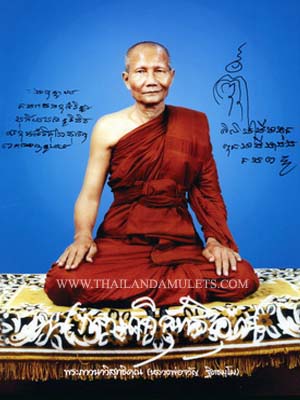 Luangpor Jarun's PhraSomdej backside Chinabunchorn mantra, the mantra is very famous over hundred years passed down by legendary guru monk Somdej Toh of WatRakhang. It's been said for those who chant and blessed by Chinabunchorn mantra always, their life is blessed by gods/deva, none of evils or enemies can hurt, protection from all dangers/misfortune evils/darkness, effectiveness in blessing up to their wishes.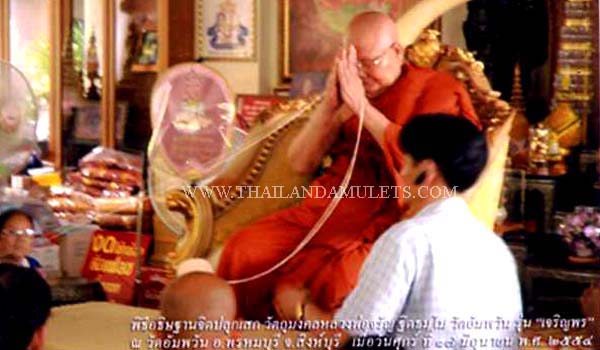 When the time is right, guru monk bless/chanted and make one good Buddha amulet. Buddha amulet PhraSomdej batch "Jarernpon"(Good Blessing) consecrated by Luangpor Jarun at WatAumpawan temple, ceremony 7 June B.E.2554 (a.d.2011).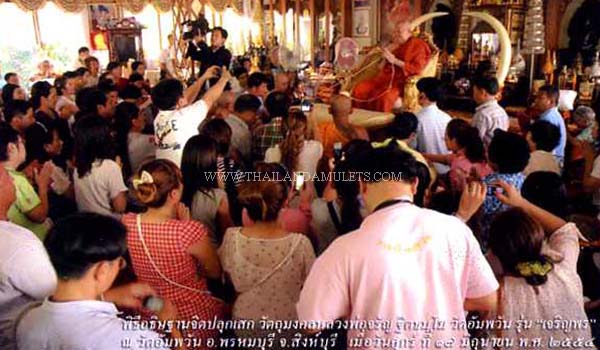 Luangpor Jarun is one respectful guru monk of Thailand. Famous dharma teaching monk "The law of karma", Vipassana-Gumartarn medtiation teaching monk, disciple of LuangporDerm WatNorngpoh LuangoporLee WatAsokararm LuangporSod WatPaknam LuangporJhong WatNartangnork famous guru monks in the past. Luangpor Jarun's holy items bring good blessing, famous and many people looking for.
Ceremony photoes consecrated holy items by LuangporJarun, abbot of WatAumpawan temple 7 June B.E.2554 (a.d.2011).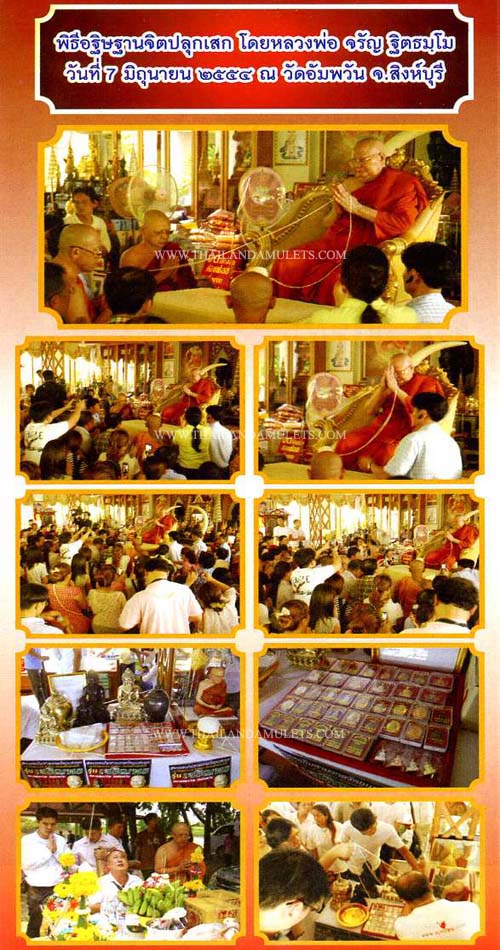 Purpose of the batch, to bring donation support/renovate old temple WatGrajiew of Lopburi province, build temple's gates, walls, temple's ordation hall etc.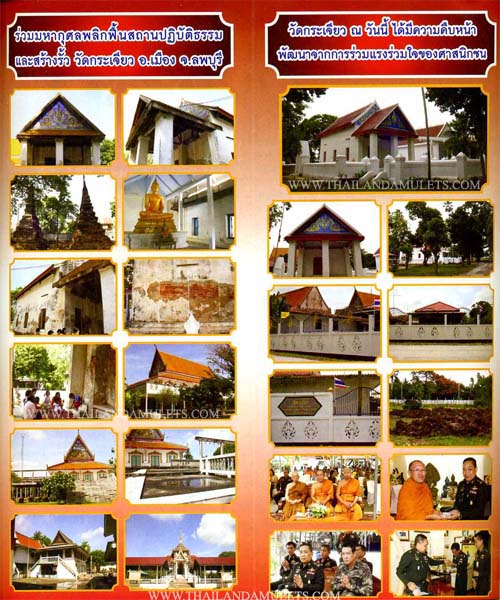 Click here to read "The Law of Karma" published to the website by Thailandamulets.com
* there're contacts from many countries asked for allowance to post and publish "The law of karma", please feel free to do it, no need to ask first, that's the main purpose, thank you to all the emails."
The Law of Karma , Dhamma Practice.
By Luangpor Jarun Phra Rajsuddhinanamongkol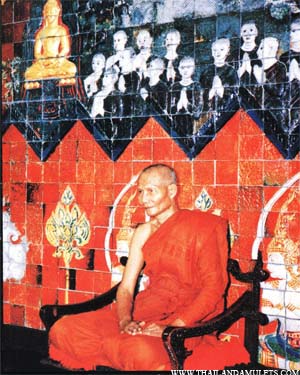 All his students are happy together in heart and spirit
all bow down respectfully firm in their grattitude
At the Wat on his birthday, he, most excellent in virtues,
Luang Poh Phra Kru Bhavanavisuddhiguna
He who is full of kindness and teaches at all hours
to renounce defilements, to examine the mind.
He teaches the practice, to train and endure
The way of insight, with fruit of a clear and carefree mind
His teachings and words we respectfully take to heart
And have put into print, Bringing joy, to honor his virtues
We spread the great teachings to destroy the cause of suffering,
This gift of priceless Dhamma, this truth, the greatest of gifts.
May the Triple Gem bright and powerful
Bear up your heart and lead you to success.
With highest respects
The Young Buddhists Association of Thailand,
and students and followers.
100% genuine direct from monks/temples and ceremony.
The best of Thailand Buddha Amulet at
www.thailandamulets.com / www.thailandamulet.com