Luangpor Rak's Luangpu Tuad b.e.2559
Luangpu Tuad amulet, bless/chanted by Luangpor Rak ceremony b.e.2559(2016) batch "Sub Roong-Roth"(Prosperity). Luangpu Tuad is a legendary guru monk of Thailand. Luangpu Tuad amulet wear for protection from dangers/misfortune evils/darkness. Consecrated by guru monk of Thailand.
Mantras.
Namotassa Pakawatoh Arrahatoh Summa Sumputassa (3 times)
Namo Bhodhisatto Arcanthimaya Itthipakawa Namoputtaya Namapata Japagasa Namaarau Puttoh Arrahang
Blessing good fortune, kindness love and respect. Luck. Power. Good karmas. Protections from harms.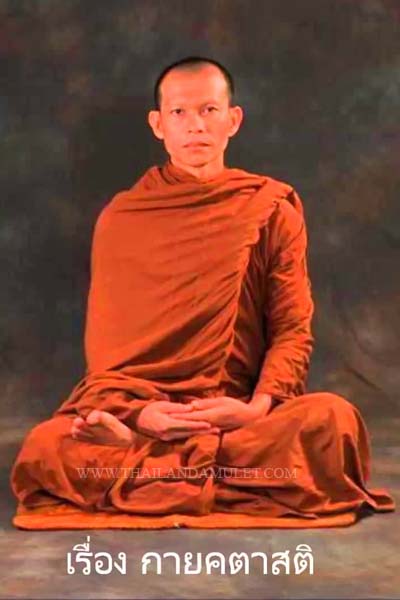 Luangpor Rak Ananlyo. Abbot of WatSuthavas Vipassana temple.
100% genuine direct from monks/temples and ceremony.
The best of Thailand Buddha Amulet at
www.thailandamulets.com / www.thailandamulet.com