Buddha Yodkhunpon PhraKhunpan Plai-Gumarn B.E.2556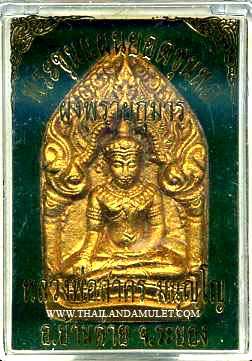 The best Buddha Khunpan amulet of the year. Buddha Yodkhunpon(Great warlord mold style) PhraKhunpan Plai-Gumarn bless/chatned lead ceremony by Luangpor Sakorn, abbot of WatNongrub temple, disciple of guru monk Luangpu Tim's WatLaharnrai. Made of famous sacred holy materials "Phong-Plai-Gumarn" followed Luangpu Tim's original way. Consecrated through powerful ceremony with many guru monks of Thailand participate. Ceremony 1-3 October B.E.2556(2013).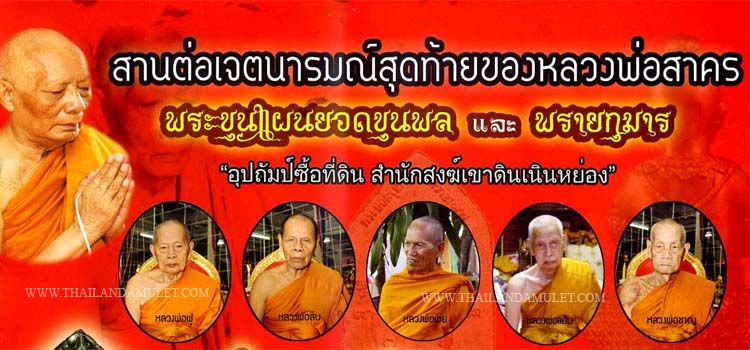 Buddha PhraKhunpan blessing good fortune and protection, victory from all evils/darkness, protection from dangers/misfortune, curses sickness. Bring charm/attractiveness, kindness love into wearer fortune. Frontside, image of Buddha blessing, meditation pose of "Parng Chana-marn"(Victory from all evils/darkness), backside yant blessing mantra "Na Aoktak"(Exploded chest to successful) mantras, one famous yants mantra used by many guru monks. Made of Phong-Plai-Gumarn holy powders, stamp code attached.
Powerful sacred holy materials. Lead ceremony by Luangpor Sakorn, abbot of WatNonggrub temple. Luangpor Yam WatSamngam. Luangpor Foo WatBangsamak. Luangpor Zin WatLaharnrai. Luangpor Chei WatLaharnrai. Luangpor Charn WatBangbor. Luangpor Supoj WatKaodinnernyong.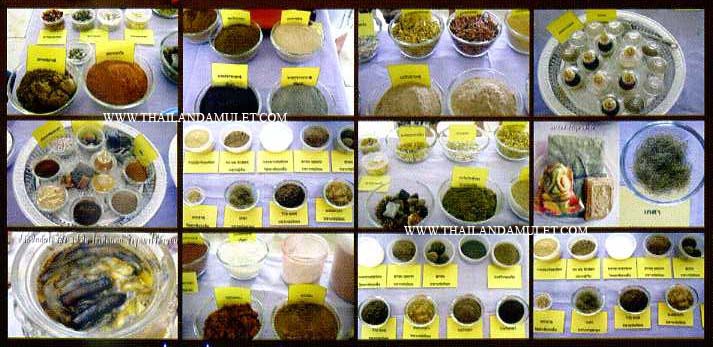 100% genuine direct from monks/temples and ceremony.
The best of Thailand Buddha Amulet at
www.thailandamulets.com / www.thailandamulet.com